NCAA Basketball Hottest Teams!!!!
January 30, 2019
Thanks To The NY Islanders & Hofstra Basketball, The Hottest Spot In Sports Is...Hempstead Turnpike?
The hottest teams in American sports at the moment play their home games 800 or so steps from each other, separated only by a four-lane highway and mostly completely unaware of the other's success.
"Something in the water in Uniondale, New York, I guess," Islanders right winger Cal Clutterbuck said with a grin when told the men's college basketball team across the street, Hofstra, has the longest winning streak in the country (16 games after Saturday's 84-61 win over Towson) and hasn't lost since Nov. 24, two days after Thanksgiving. "Coincidence, no coincidence, I don't know. But we'll take it."
"I didn't know that, but I'm ecstatic that they're doing well," Hofstra men's basketball coach Joe Mihalich said when told the Islanders, the hockey team that plays half its home games across the street at Nassau Coliseum, has gone an NHL-best 15-3-1 since Dec. 15 to surge into first place heading into the All-Star Break. "Maybe we bring each other some good luck."
Athletes and coaches tend to be laser-focused when in season, so it's no surprise the Islanders and Hofstra were caught by surprise regarding the other's good fortunes.
But their simultaneous success is notable, as much for the proximity of the teams as well as the sheer unlikeliness, on every level, that such a tandem would be paired not in a sprawling metropolis but along Hempstead Turnpike, a heavily trafficked road dotted with pawn shops, gas stations and fast food restaurants. (For the record, one can walk from Hofstra to the Coliseum by crossing Earle Ovington Blvd.)
No one ever expects such hot streaks, of course, but the surges by the Islanders and Hofstra have been particularly stunning. The Islanders, who won four straight Stanley Cups between 1980 and 1983 but have won just one postseason series since 1993, missed the playoffs by 17 points last season, hired a new general manager (Lou Lamoriello) and head coach (Barry Trotz) and then lost captain John Tavares to free agency. Most prognosticators had the Islanders contending for the number one pick in the draft, not a playoff spot.
The forecast wasn't so bleak across the street, where Hofstra returned one of the nation's leading scorers, Justin Wright-Foreman, and was picked third in the 10-team Colonial Athletic Association. Still, in the all-or-nothing world of a mid-major that hasn't been to the NCAA Tournament since 2001 and plays in a league that traditionally only sends one team to March Madness, being picked for third place may as well as be as foreboding as being picked last.
Then there's the fact that until December, the most notable sports tenant on Hempstead Turnpike was Hofstra, which struggles to draw attention from the locals, never mind to get mentioned in the same breath as the Dukes, Michigans and Virginias of the world.
The Islanders played at increasingly dated Nassau Coliseum from 1972 until making a supposedly permanent move to Brooklyn's Barclays Center in 2015. While the arena change kept the team in the area, it didn't satisfy Long Island residents, who associate themselves with the big-time local pro and college sports teams — the Big East's boom in the 1980s created a lot of St. John's and Syracuse fans — but are particularly attached to the Islanders, who have given an identity to an area perpetually overshadowed by Manhattan.
With the Islanders playing to acres of empty seats at an arena never built or retro-fitted for hockey, the team announced in January 2018 its plans to build a new arena at the Nassau/Queens border and to split its home schedule between Barclays and the Coliseum until the facility is ready in 2021 or 2022.
By the time the Islanders came back to the Coliseum on Dec. 1, the schedule actually called for more games in Uniondale (21) than Brooklyn (20). Fans have embraced the return of the Islanders by tailgating before each game, filling the arena to near-capacity regardless of opponent — on Jan. 20, with the temperatures plummeting and the NFL's conference championship games on television, a sellout crowd of 13,917 showed up for a game against the Anaheim Ducks, a struggling Western Conference opponent — and gathering outside the parking lot after games in hopes of grabbing a glimpse of or autographs from players.
"The passion on the Island — you go to Home Depot and you're getting high fives," Trotz said. "It's not a bad place to play."
The day before the Islanders hosted the Ducks, Hofstra took ownership of the nation's longest winning streak, when the Pride completed a homestand by beating defending CAA champion Charleston in between losses by Michigan and Virginia. The Pride drew 2,217 fans to the game — the largest crowd of the conference season but still less than half the capacity of its recently downsized on-campus arena, whose seating was reduced from 5,045 to 4,645 prior to this season. The program hasn't averaged more than 2,000 fans per game since the 2011-12 season, which was the first year of a three-year tailspin in which the Pride went 27-70.
"The competition for the dollar, the competition for the entertainment dollar and the competition for entertainment interest is non-stop," Hofstra athletic director Rick Cole Jr. said.
Being overshadowed by the Islanders across the street fits into the decades-long challenge faced by Hofstra, which literally has a hard time playing a home game at the Coliseum.
The first two rounds of the NCAA Tournament were held at Nassau Coliseum in 1994 and 2001, but in both seasons, the host school was not Hofstra but St. John's, located fewer than 20 miles west in Queens. In order to serve as the host school, St. John's had to play one "home" game each season at the Coliseum. Its foe for that 2000-01 "home" game? Hofstra, which earned its first win over the Red Storm with an 86-80 victory.
In December 2017, Hofstra faced eventual national champion Villanova, coached by former Hofstra head coach Jay Wright, at the Coliseum. Alas, it was a home game for Villanova, whose on-campus arena was undergoing renovations.
But now everyone's noticing Hofstra, whose winning streak has included at least two viral moments. Wright-Foreman, who ranks third in the nation in scoring at 26.0 points per game, drained a running 35-footer at the buzzer to give the Pride a 75-72 win over Northeastern on Jan. 5. Last Thursday against James Madison, Eli Pemberton hit an 82-foot shot to end the first half.
Local news and sports stations have begun airing highlights of every Hofstra game and interviews with Mihalich and his players. NCAA.com has penned two features on the team, and The New York Times was on campus Tuesday afternoon.
The Pride has welcomed the attention and hasn't shied away from discussing the winning streak. Mihalich and his players talk openly about the uniqueness of the run, how tough it is to craft such a run within the small window of a collegiate career and the understanding their accomplishments will stand out even if Hofstra falls short in the CAA Tournament, which is scheduled for Mar. 9-12 just a few miles from the Charleston campus.
"My wife keeps reminding me (to) enjoy it while you can, embrace the moment," said Mihalich, who was part of a 22-game winning streak as an assistant coach at La Salle during the 1989-90 season. "And she's right. So it's the stance we've taken with the team. Talk about it and recognize it and be hungry to do more."
In hopes of luring more fans to home games, Hofstra began a promotion after win number seven in which fans could buy a premium ticket (usually priced at $20) for $7.77. The ticket price went up $1.11 with each win, until the Pride reached 14 straight wins, at which point the school began offering two premium tickets for $14.14 (then $15.15, then $16.16 for next week's games against Elon and William & Mary).
The Islanders have no such worries about filling up the Coliseum. And a team that plays a season twice as long, a sport where it's possible to keep players longer than four years and in a league ridden with artificial parity has been far more measured during its streak.
Even after their surge, the Islanders are just five points ahead of the Pittsburgh Penguins, who occupy the eighth and final playoff spot in the Eastern Conference, and seven points ahead of the ninth-place Buffalo Sabres.
"When you're a pro team and you're playing 82 games — I don't know how many games do they play in college?" Clutterbuck said before being told the season usually lasts fewer than 35 games. "If we won 40 games in a row, in comparison, then there you go. You'd probably be wanting some (more) attention as well.
"It's the NHL, and we've won however many, and we're (five) points up on the last wild card. So there's no resting on anything here. What we want to do is continue to get better. We want to just keep going."
And if that happens across the street as well? Even the neighbors will notice.
"It sounds like they're doing something kind of crazy," Clutterbuck said. "Good for them. Hopefully they can keep going."
"I think it's great as a Long Islander, I think it's great for Long Island sports, I think it's exciting that we have the opportunity we have," said Cole Jr., a lifelong resident of the Island. "It's helping us highlight a great institution, because they're on this special streak, and it's a lot of fun. And growing up on Long Island, going through the special years of the Islanders, to have that kind of excitement as well, it's awesome."
Febuary 01, 2019
Lipscomb Bisons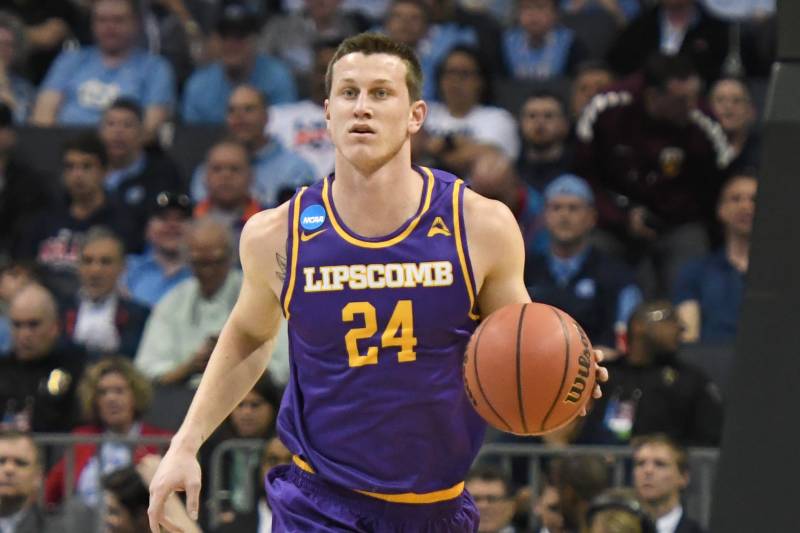 Last year was Lipscomb's first trip to the NCAA tournament, and the Tennessee school got smoked by North Carolina. But the Bisons have improved by leaps and bounds, going from No. 167 in the KenPom.com rankings at the end of last season to a spot inside the top 50 this year.
Lipscomb has wins over TCU, Vermont and SMU, and it almost won a road game against Louisville. This veteran-heavy team won't be afraid of the moment if and when it arrives.
What They Do Well
Baby, the Bisons were born to run. This team loves to push the pace, converting defensive rebounds and turnovers into outlet passes and getting up shots in a hurry. Even though they aren't that efficient on the offensive end, they're averaging 85 points per game thanks to their tempo.
What They Don't Do Well
Lipscomb is awful on the offensive glass, and it allows more than its fair share of both blocks and steals—which explain the offensive inefficiency. Force this team to run a half-court offense and it is likely to shoot itself in the foot before long.
Ideal First-Round Opponent: Iowa
Lipscomb wants to draw an opponent that is willing to play fast, but not necessarily one like Duke or North Carolina that lives for fast-break opportunities. Iowa fits that description, and it isn't anything special on defense as far as blocks or steals are concerned. The Hawkeyes have some work to do to get up to the No. 4 or No. 5 seed line, but that's a major-conference opponent Lipscomb could upset.
February 01, 2019
Buffalo 19-3 (7-1) in conference play. 18th in the country.......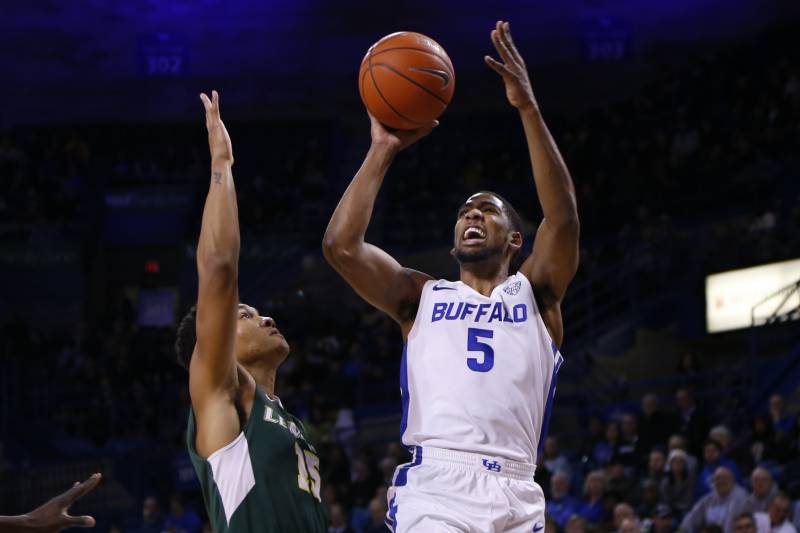 Maybe it doesn't feel like a Cinderella story to you if it's not a double-digit seed, but Buffalo had never won an NCAA tournament game until last year. If the Bulls, ranked 18th and owners of an 18-2 record, happen to make a deep run, it'll be in glass slippers.
CJ Massinburg and Co. have already beaten Syracuse, West Virginia and San Francisco, and they put up a good fight in their lone nonconference loss to Marquette—even though the final margin got a bit ugly in the last nine minutes. Buffalo is loaded with experience, and this is not a team that anyone will want to draw in March.
POLL IMPLICATIONS
Buffalo loses to Bowling Green on Saturday February 02, 2019. (88-92)
The Bulls may drop out of the Top 25 now, but given the environment and the quality of the opponent, this was by no means a terrible loss.
Ideal Second-Round Opponent: Nevada
The actual ideal situation for Buffalo would be getting to face both a No. 12 and a No. 13 seed to reach the Sweet 16. But assuming they need to go through either a No. 4 or No. 5 seed to reach the second weekend, the best option would probably be Nevada. Neither team would commit more than a couple of turnovers in that game, but the Wolf Pack would struggle to find its usual allotment of perimeter looks against the Bulls.
February 03, 2018
The hottest NCAA BB team to date is the Villonova Wild Cats........
The Championship Villonova Wildcats have not lost a step 17-4 (8-0) in conference play. (9-0) win streak, 14th in the country moving up 4 in the top 25, 14/20 ATS there the most renoun money making team on the court, running into March Madness.
February 03, 2019 they go up against honest competor Georgetown All-Time Series: Georgetown Leads 39-43 (Cats have won 11 of the last 12 meetings).
Todays Sports Consulting Prediction: Villanova 83 - Georgetown 71 (86% chance of a Wildcat win) WINNER
By using this site, you agree the information provided within this site is for news and entertainment purposes only. Use of this information in violation of any federal, state, or local law is prohibited.